Northern California Art Therapy Association (NorCATA) Conference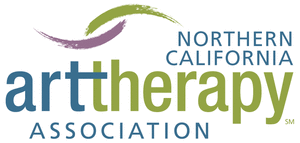 September 20-22,2013
Asilomar, Pacific Grove, Ca
Keynote Speaker: Pat Allen
Nature of Art Therapy: Connecting Art, Culture and the Natural World
Expand your understanding into the world of Art Therapy by attending a conference focusing on the use of art within the field of therapy. Whether you want to learn more about the modality as a form of expression, to enhance communication or to expand your scope of knowledge, join us and take advantage of…
*Meet Keynote Speaker, renowned artist, therapist & author Pat Allen!
*Connect with Pat in her elements – nature & the open studio process in practice!
*Nourish and restore your therapist self in beautiful Asilomar!
*Stay at Asilomar and you receive a $50 discount in conference registration!
*Two nights & 6 meals are included in your Asilomarlodging price!
*Student and Group Rates: Share the experience of lodging at beautiful Asilomar with friends & colleagues and receive a $50 discount
*Earn up to 11 CEUs in 1 weekend!
Nature of Art Therapy:
Connecting Art, Culture and the Natural World
It is the artist in each of us that connects art, culture and the natural world to the life of art therapy. As our world becomes more digitized and one dimensional, we are paying attention to the sustainabilityof art therapy within our local communities, the move to technology without removing the essence of art materials, and the inclusion of multicultural perspectives. Art is a way of knowing how to continue ourquest to stay at the intersection of technology, ecology, and culture, while being mindful of our art footprint. The art therapist in each of us looks to put art at the forefront of this connection and bring our knowing to those we work with and ourselves.
More information at www.norcata.org