Anchor
Anchor
---
This unique doctoral program is designed for professionals interested in making private and public sector environments safer, stronger, and more just. Throughout the program you'll join with peers and thought leaders in exploring ways to transform existing systems to make them more equitable, impactful, and humane, resulting in dramatically improved communities, societies, and the world. Psychology and law differ in content, but the two have much in common. Psychological science understands human behavior while political science regulates it.
The doctoral program prepares you to intersect with current systems in different contexts to better understand and mitigate violence and conflict. By strengthening your scientific research as well as legal research skills and expanding your understanding, you should be empowered to engage in thoughtful leadership within civil, criminal law, and public policy frameworks to improve outcomes within local, national, or global settings and public affairs.
As a participant of the PhD in psychology, public policy, and law online program, you may become part of an elite cadre of professional practitioners who are educated and trained in applying science to contemporary social problems and legal issues. You'll learn current violence prevention and intervention practices in forensics, the criminal justice system, social policy, law enforcement and legal system, security, and social engagement to keep individuals and societies safe more effectively. Fellow students include public and private health and safety professionals who have earned a master's degree or juris doctor from a regionally accredited institution and who want to enhance their skills and advance their careers or consultancies.
With timely and relevant concentrations, the program should prepare you to work at the forefront of today's law enforcement, security, and forensics challenges. Among other concentrations, you may opt to specialize in forensic linguistics, using the study of language to investigate violence. By analyzing word choices, discourse, and subtle changes in language that correlate with an increase in violence, you'll participate in building a valuable corpus of material for further forensic discovery.
Concentrations include: 
Forensic linguistics

Conflict resolution and peace studies

Disaster planning and management

Criminal behavior

Pragmatic situational awareness




 
As a graduate of PhD in psychology, public policy, and law online program, you'll be qualified to pursue a meaningful and impactful career in law enforcement and public administration, as a security executive or consultant, as a forensic program developer and evaluator, in forensic linguistics or trial consulting, in risk management, as a civil investigator, mitigation specialist, and as an influencer of public policy.
---
Strong Partnerships
CSFS is a proud sponsor of the International Law Enforcement Educators and Trainers Association  (ILEETA), of Forensic Linguistic Intelligence (FLI), and the California Peace Officers Association (CPOA). 
Important and Timely
The program provides an opportunity for you to take a deep dive into the psychology of violence and the laws and policies related to it in a variety of contexts such as criminal justice, social services, security, and media.
Online Education
The PhD in psychology, public policy, and law program is offered online with two intensive weekend residencies and incorporates technology to create a rich learning environment outside of the classroom.
---
Learn About Admissions Requirements
Faculty
---
Get to Know Our Diverse Faculty
---
Faculty Spotlight: Diana Concannon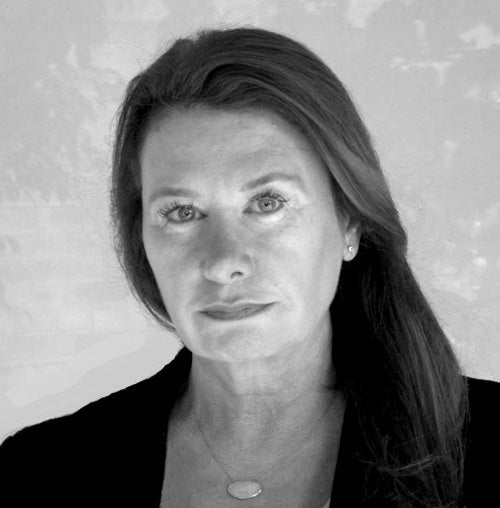 Diana M. Concannon, PsyD, is associate provost for Strategic Initiatives and Partnerships at Alliant International University, dean of the California School of Forensic Studies, and director of the APA-Accredited California Psychology Internship Consortium. To each of these positions, she brings more than 25 years of executive leadership experience to support the development and delivery of quality, practical, and accessible education in various mental health disciplines.
She is a forensic psychologist, licensed to practice in California, New York, Utah, and Washington D.C., a professional certified investigator by the American Society for Industrial Security, a rape escape Instructor, and a Loyola Law School-trained mediator.
She is the author of Kidnapping: An Investigator's Guide to Profiling,Neurocriminology: Forensic and Legal Applications, Public Policy Implications, and numerous articles on threat assessment, risk management, and crisis psychology.
Links and Downloads
Anchor
Frequently Asked Questions
Anchor
When does the PhD in psychology, public policy and law degree program start?
The PhD in psychology, public policy, and law program is offered as an eight-week term program with January, May, and September start dates. You can find a copy of our eight-week term academic calendar here.
Anchor
What scholarship and financial aid options are available?
Private and public scholarships can help you meet the cost of your education; Alliant offers a number of institutional scholarships. Learn more about these scholarship opportunities here. Additional financial aid is available for those who qualify in the form of loans, grants, federal work study, and military aid. Learn more in our Financial Options Guide.
Anchor
How long does it take to complete the program?
The PhD in psychology, public policy, and law is a 60-credit program and takes between two and three years to complete.
Anchor
Who teaches the program?
CSFS faculty includes criminologists, forensic psychologists, law enforcement officers, security professionals, and legal professionals who are engaged in professional practice.
Anchor
What is the modality of the program?
You can earn your PhD in psychology, public policy, and law degree online with the addition to two onsite, weekend residencies.
Anchor
Start on your path to succeed on purpose
Anchor
Anchor
Anchor
Why Alliant
At Alliant, our mission is to prepare students for professional careers of service and leadership and to promote the discovery and application of knowledge to improve lives. We offer an education that is accredited, focused on practical knowledge and skills, connected with diverse faculty and alumni, and aimed at the student experience.
Anchor
Why CSFS
CSFS is dedicated to graduating rigorously educated and trained professionals who impact society, public opinion, and policy by applying science in preventing, investigating, and mitigating conflict and violence. CSFS is a corporate partner of the International Law Enforcement Educators and Trainers Association (ILEETA), and many of our advanced practice certificates are eligible for continuing education credit.
Anchor
Start on your path to impact today