Anchor
Anchor
---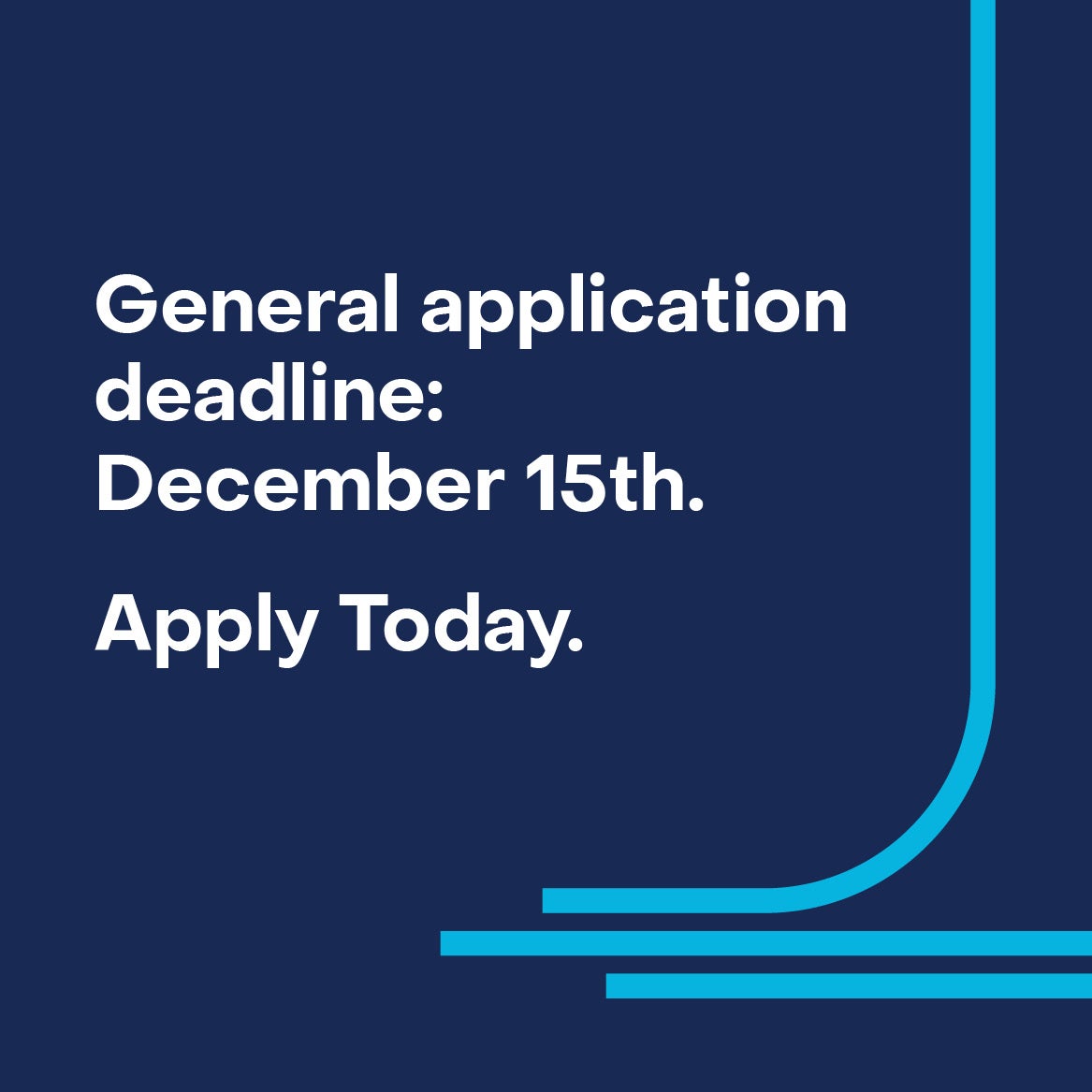 The PhD in organizational psychology program will help you build skills in organizational diagnosis and intervention design through coursework, applied research and real-world projects. Using a scholar-practitioner approach, our I-O Psychology program combines a commitment to diversity, equity, and inclusion with an eye for organizational strategy. You'll also expand your research and data analytics skills to build new knowledge and help organizational leaders make more informed, evidence-based decisions. Your doctoral research study, a topic that fascinates you, will be your avenue for advancing thought and dialogue in your chosen area of Industrial-Organizational Psychology. You'll develop a deep understanding of organizational culture, motivation, and individual behavior to improve employee health and well-being and facilitate positive change in the workplace.
PLO1: Explain and apply industrial-organizational psychology principles, concepts, models, theories, and methods. 
PLO2: Explain and apply ethical and legal principles to situations in industrial-organizational psychology. 
PLO3: Demonstrate a positive, pro-active, and non-judgmental attitude towards diverse cultures and identities. 
PLO4: Design culturally competent professional services in respective areas for diverse populations. 
PLO5: Analyze data, evaluate results, and communicate findings using applied and academic research methods. 
PLO6: Explain and apply research, psychometric, and people analytics concepts to problems in industrial-organizational psychology. 
Program Facts
Offered in two formats:
1. Hybrid format in Los Angeles
A schedule ideal for working professionals and international students, designed  to participate in highly interactive live virtual class discussions two to three evenings per week with select on-campus in-person class meetings typically on one full weekend each month and one weekend day. Talk to an admissions counselor to see a sample schedule.  

Interactive classes provide connections to professional peers, alumni, and other professionals working in the field.   

Program starts in August, October, January, or March.
2.    Fully online format (in U.S. States where available) 
Asynchronous – a structured format with built-in flexibility   

To engage in individual and group learning activities  

To complete course assignments and submit by the established due dates. 

Optional synchronous weekly live-virtual discussion hours.  

Starts in August or January.  

Designed for 3 years (15 terms of 8 weeks each), year-around, with a part-time option. 

Post-masters PhD degree.  

66 units.

Transfer credits for past doctoral courses are allowed up to 25% of the program units (16 units).   

Highly reputable and supportive faculty with research and professional experience. 

Alumni engage students by teaching courses, guest-speaking, and networking.


 
To learn more about this program and other offerings, visit our CSPP-dedicated microsite. You'll find videos featuring our university president, dean of CSPP, and faculty, along with numerous interactive features!
---
Schedule for Working Professionals
Hybrid format provides highly interactive live virtual lectures, class discussions, and peer learning two to three evenings per week with select on-campus in-person class meetings typically on one full weekend each month and one weekend day. Four starts each year: August, October, January, and March Terms.   
Online program consists of asynchronous courses where you complete coursework each week on your own schedule. Two starts each year: January or August. 
Experiential Training
Learn theories and cases in the classroom and gain hands-on experience through class projects and real-world projects. A PhD in organizational psychology equips you to assess and design organizational interventions. An internship option is available for students who qualify.
Compelling Coursework
Industrial-organizational psychology courses provide you with insight into the dynamics of individuals, teams, and organizational systems. Courses help prepare you to take a consulting approach in a variety of professional practice areas. 
Strong Network of Peers, Faculty, and Alumni 
Get to know your faculty and colleagues in a supportive climate, developing working relationships that can last a lifetime. Get to know alumni in our network, other organizational psychologists,  and identify job opportunities and internships through professional relationships.
Diversity, Equity, and Inclusion
Increase your cross-cultural skills with multinational, multiracial faculty and students, and support a society of inclusive excellence, equity, and belonging. Our graduate study programs foster dialogue and engagement around diversity and inclusion.
Learn to Consult
Doctoral program courses prepare you to analyze a situation for underlying causes, then act to make a positive difference by applying the principles of organizational science. Faculty help prepare you to take a consulting approach to analyze and intervene with individuals, teams, and organizational systems.
Wide Range of Careers 
Deepen your existing skills or prepare for a new career in organization development, people analytics, talent and leadership development, human resources, and talent management, and more in various industries, nonprofits, and government agencies. 
Independent Research 
Conduct your independent dissertation research study to contribute to the body of scientific knowledge and engage in scholarly dialogue as an aspiring industrial organizational psychologist.
---
Learn About Admissions Requirements
Faculty
---
The faculty consists of renowned experts with years of experience in the organizational and consulting fields. Faculty members include past and current local, national, and international professional association leaders; test and intervention developers; journal editors; and consultants. Areas of expertise include the following:
Management consulting

Organization development and change management

Diversity, equity, inclusion, and belonging

Leadership and leadership development

Motivation and employee engagement

Coaching and mentoring
---
While our master's degree provides you with preparation in a wide variety of career practice areas in our field, the PhD program gives you further depth as well as research, analytical, and consulting skills. As a doctoral graduate, you can teach at a university, even while enjoying a career as an organizational psychologist in the industry, and express your thought leadership through writing. Some of our doctoral alumni have started successful companies.  
Graduate study courses of the on-campus or online doctorate include change management, organizational design and process improvement, ethics, diversity and inclusion, motivation, innovation and change, business strategy and operations, social and organizational psychology, consulting skills, a professional practice sequence, diagnostic methods for organizational consulting, people analytics, advanced statistics, research methods, talent recruitment assessment, and selection, dissertation, and more.
Instructional approach
The on-campus and online PhD industrial organizational psychology program consists of theory courses interwoven with research courses as well as consulting and intervention courses. In the dissertation sequence, you will apply skills learned in the theory and research courses to prepare you as an IO psychologist. In the applied projects sequence, you will apply concepts and skills learned in previous courses, with options for early-career and career-changing students, as well as students already experienced in the field. The three sections of the comprehensive doctoral exam occur at the end of each sequence of relevant courses.
Consistent with contemporary work environments, you work both individually and in groups (virtual groups for online students) in your coursework. By working in groups, you develop advanced skills in business communication, engaging with people who have different working styles, and learn through experience the importance of valuing diversity and appreciating inclusion and belonging.  
Discipline-specific competencies
Students of the IO psychology graduate school are expected to acquire and demonstrate competence in several areas:
Consulting – within an organization or externally to many organizations 

Analytics – people analytics for needs analysis and organizational diagnosis, program evaluation, talent assessment and selection, and academic research  

Theory – social and organizational psychology, motivation, innovation and change, ethics, diversity, equity, and inclusion  

Organizational intervention – leadership assessment and development, change management, organization design and process improvement  

Business skills – the big picture of strategy and operations within which consulting must make a difference, business communication and presentation skills  
Research and Dissertation
Students of organizational psychology phd programs will engage in original research. They will coordinate with their faculty mentors to choose and refine a topic that will serve as the main focus of their dissertation research. The dissertation itself requires students to make a significant and original contribution to the field of Organizational Psychology. 
Ready to become a doctoral student of this program? 
Links and downloads
Anchor
Frequently Asked Questions
Anchor
Can I still apply for the degree program even if I don't have a degree in psychology?
No. Although there's no specific psychology course credits, applicants for the doctorate in organizational psychology should have a solid understanding of organizational behavior, research methods and statistical analysis. This knowledge is typically acquired through relevant undergraduate coursework that's expected from all applicants.
Anchor
What scholarship and financial aid options are available?
Private and public scholarships can help you meet the cost of your education, and Alliant offers institutional scholarships for many of our students. Learn more about these scholarship opportunities here. Additional financial aid is available for those who qualify in the form of loans, grants, federal work study, and military aid. Learn more in our Financial Options Guide.
Anchor
How long does it take to complete the program?
The degree is a 66-credit program that can be completed in three years by focusing year-round on two courses per eight-week term, or longer if you take one course during some terms. You can find a copy of our eight-week academic calendar here.
Anchor
Can I work full-time and complete the program?
Yes. You can take courses online, on weekday evenings, or on weekends. The program at our graduate school is rigorous, so you're encouraged to discuss your personal circumstances with your admissions counselor or with a faculty member during the application process.
Anchor
When does the program start?
The program is offered as an eight-week term program and is open for enrollment during those enrollment periods. Applicants can apply for either a January or August start. You can find a copy of our eight-week term academic calendar here.
Anchor
What is the modality of the program?
You can earn your PhD in I/O psychology degree online or on-campus in Los Angeles.
Anchor
Anchor
Anchor
Why Alliant
At Alliant, our mission is to prepare students for professional careers of service and leadership and to promote the discovery and application of knowledge to improve lives. We offer an education that is accredited, focused on practical knowledge and skills, connected with diverse faculty and alumni, and aimed at the student experience.
Anchor
Why CSPP
Founded in 1969, CSPP was one of the nation's first independent schools of professional psychology. Today, CSPP continues its commitment to preparing the next generation of mental health professionals through graduate-level degree programs in clinical psychology, marriage and family therapy, clinical counseling, organizational psychology, psychopharmacology, and more.
Anchor
Start on your path to impact today