Anchor
Anchor
Learn How CSML Programs Can Fit Your Career Goals
---
Anchor
CSML business administration programs are designed to give you the education, hands-on training, global outlook, and exposure to help you build your expertise and advance in the dynamic world of business. The goal is to train and prepare you as a business leader of tomorrow, equipping you with invaluable problem-solving skills and hands-on experience.
Anchor
A master's degree in this STEM field prepares you to pursue opportunities to excel in the growing technology sector as a developer, product manager, web production specialist, or in another integral role. The graduate program nurtures your critical thinking, increases data science literacy and systems analysis, encourages innovation, and helps prepare you in the fields of computer science and computer systems technologies.
Anchor
This program can help you decipher complex data and turn it into the meaningful business intelligence organizations rely on to reduce costs, design new products, improve efficiencies, and maintain a competitive edge. The program will grow your analytical skills in data science through technology and quantitative analysis; statistical modeling; critical thinking; deep data analysis; forecasting; and operational problem solving.
Anchor
If you have a healthcare or analytics background, and would like to deepen your expertise or enter healthcare, this program is for you. It will give you the knowledge and skills you need to pursue a career in healthcare analytics, following all best practices in data analytics and application in the many facets of modern healthcare.
Anchor
If you're ready to learn more about the theories and application of great leadership, this in-person doctoral program provides a challenging curriculum taught by top faculty members. You'll study alongside and network with colleagues and peers who will help you hone your leadership skills and prepare you to make an impact and shape tomorrow's leaders by your example.
Anchor
The Vatel Institute of Hospitality Management at Alliant International University educates and prepares the next generation of managers and leaders in the hospitality industry. This program gives you the opportunity to pair academic learning with hands-on, professional experience through paid practical training in top hotels, with additional opportunities to study and train abroad.
Anchor
EduConnect USA is the official international recruitment partner of Alliant International University, connecting you with the academic program to help launch your career by making MBA, PhD, DBA, and MS programs within reach.
Anchor
Practical Training (CPT)
The California School of Management Leadership (CSML) graduate programs at Alliant International University require practical training from the first term until graduation. Students in the ground program are required to participate in curricular practical training as part of their experiential learning throughout the program from start on Day 1 to program completion. 
Anchor
Anchor
Which Business Program Is Right For Me?
Discover the best business degree that fits your interests and goals through our 8-question quiz.
Anchor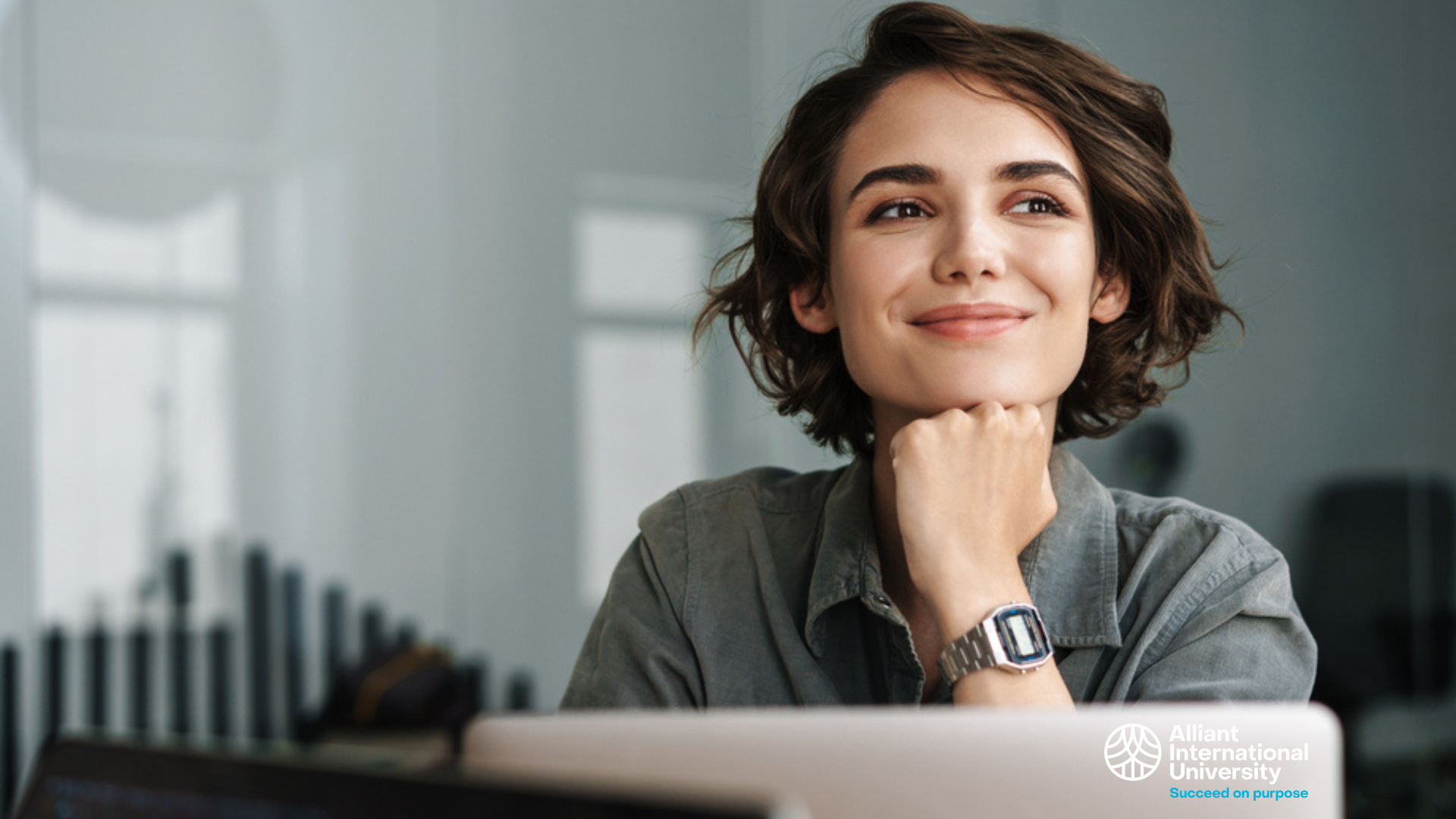 Anchor
Anchor
"CSML mentoring, internship, and practicum programs have provided great opportunities for my future."
Seyedeh Arezou
CSML Alumna
Anchor
Graduate Business Degree Programs in San Diego, California and Online
Graduate Business Degree Programs in San Diego, California and Online
Anchor
Overview
If you're in the process of checking out different San Diego graduate programs in  business, consider Alliant International University. Our San Diego business school offers a variety of different business degree programs to help you get the education and business skill you deserve. From bachelor's degrees to master's programs, choose a graduate business program at Alliant today.
Ready to start your graduate degree in business? A bachelor's degree in business can open up many doors in your future career as a working professional. CSML school of business has been awarded top accreditation and offers a variety of interesting courses that will give full-time business students the education they need for a successful career.
Whether you decide to go into management, international business, business analytics, information systems, accounting, or operations management, we have the courses and business programs you need for your specific specialty. With options to gain your degree online or at our in-person campuses, we know our team of educators in our business school can help you create a brighter future.
To learn more about CSML business career and program services, contact our admissions office today.
Anchor
About CSML
CSML is a business management school that trains you to have a competitive edge in the technology and quantitative fields. CSML offers management and leadership degrees where you can learn to guide and mentor the next generation of professionals and make your mark as an innovator in the modern business world.
Anchor
Start on your path to impact today