Anchor
Practical Training (CPT)
The California School of Management Leadership (CSML) graduate programs at Alliant International University require practical training from the first term until graduation. Students in the ground program are required to participate in curricular practical training as part of their experiential learning throughout the program from start on Day 1 to program completion. 
Anchor
Anchor
Which Business Program Is Right For Me?
Discover the best business degree that fits your interests and goals through our 8-question quiz.
Anchor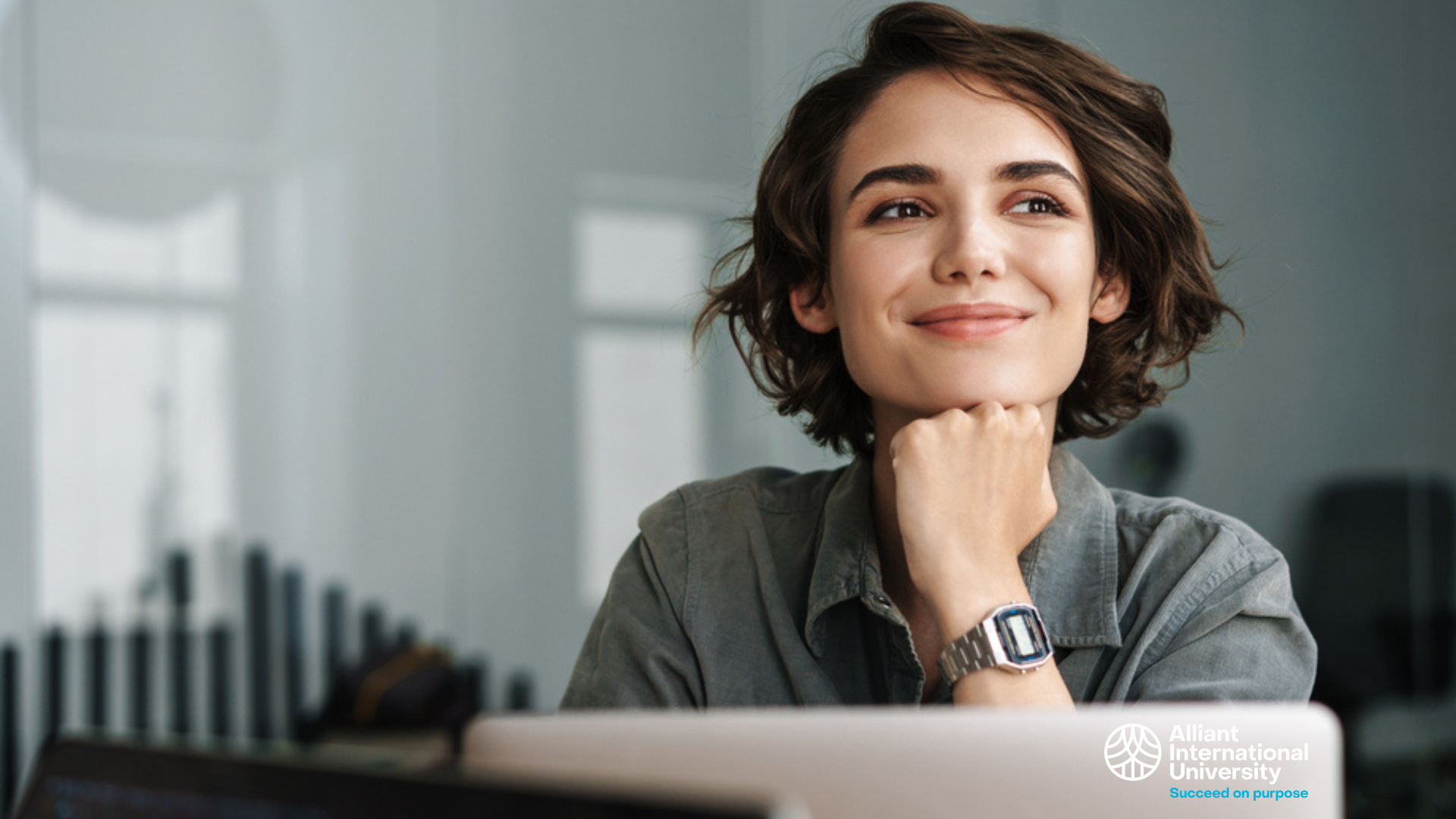 Anchor
Anchor
"CSML mentoring, internship, and practicum programs have provided great opportunities for my future."
Seyedeh Arezou
CSML Alumna
Anchor
Graduate Business Degree Programs in San Diego, California and Online
Graduate Business Degree Programs in San Diego, California and Online
Anchor
Overview
If you're in the process of checking out different San Diego graduate programs in  business, consider Alliant International University. Our San Diego business school offers a variety of different business degree programs to help you get the education and business skill you deserve. From bachelor's degrees to master's programs, choose a graduate business program at Alliant today.
Ready to start your graduate degree in business? A bachelor's degree in business can open up many doors in your future career as a working professional. CSML school of business has been awarded top accreditation and offers a variety of interesting courses that will give full-time business students the education they need for a successful career.
Whether you decide to go into management, international business, business analytics, information systems, accounting, or operations management, we have the courses and business programs you need for your specific specialty. With options to gain your degree online or at our in-person campuses, we know our team of educators in our business school can help you create a brighter future.
To learn more about CSML business career and program services, contact our admissions office today.
Anchor
About CSML
CSML is a business management school that trains you to have a competitive edge in the technology and quantitative fields. CSML offers management and leadership degrees where you can learn to guide and mentor the next generation of professionals and make your mark as an innovator in the modern business world.
Anchor
Start on your path to impact today