Anchor
Anchor
The graduate degree program was developed to serve working professionals who want to study and earn a master's degree that includes practice and training for applied settings at work sites along with the academic studies. Courses are based on strategic management and marketing principles, advanced data and business analytics, and organizational behavior in management and business.
Anchor
A DBA helps you develop your leadership skills with concentrations in information and data science, management and marketing to prepare you for the business challenges facing modern organizations. The program has an interdisciplinary approach that challenges you to apply theory to practice through project-based learning, so you graduate with hands-on experience in your area of study.
Anchor
Anchor
Which Business Program Is Right For Me?
Discover the best business degree that fits your interests and goals through our 8-question quiz.
Anchor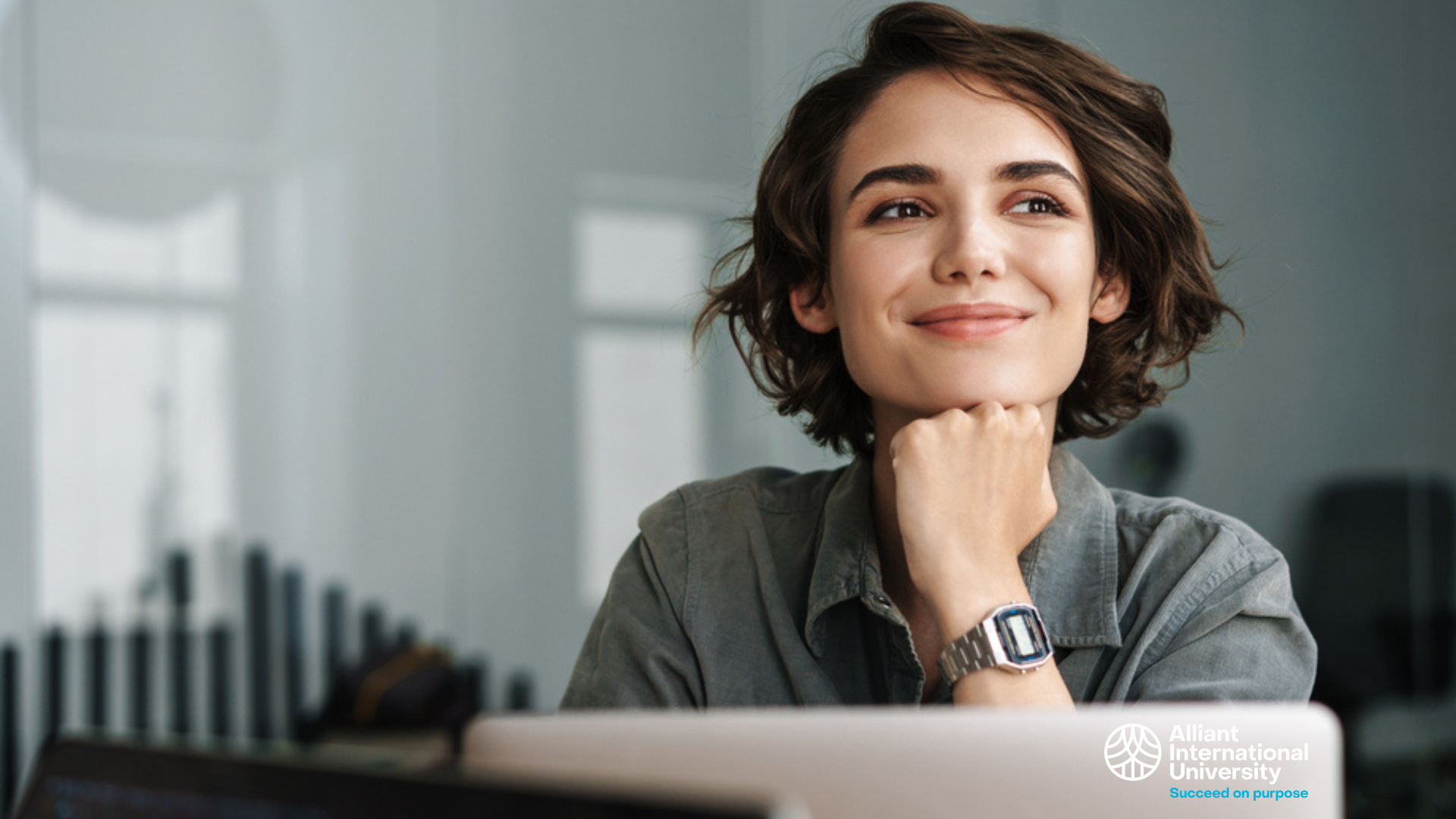 Anchor
Meet Your Program Directors
Anchor
Business Administration Degrees in California and Online
Anchor
Overview
Business administration degree programs offered by the California School of Management and Leadership (CSML) at Alliant International University will give you the background, hands-on training, global outlook, and exposure to networking and affiliations that you need to build your expertise and advance in the dynamic world of business. Our goal with the business administration graduate programs is to train and prepare DBA and MBA candidates to be business leaders of tomorrow. Our graduate studies in the college of business in San Diego teaches you invaluable problem-solving skills, provides you with hands-on experience, and offers a number of relevant business electives that you can use throughout your careers. An MBA program leads to numerous opportunities in business management, business analytics, international business and trade, and many more.
Anchor
Accreditation
CSML holds accreditation from the Accreditation Council for Business Schools and Programs (ACBSP) for its PhD in leadership, doctorate in business administration (DBA), MBA, MS in data analytics degree programs.
ACBSP accreditation certifies that the teaching and learning processes offered within CSML programs meet the rigorous educational standards established by said accrediting body, which is a leading specialized accreditation body for business education across the country. ACBSP's mission is to promote continuous improvement and recognize teaching excellence through its recognition of business education programs throughout the world.
Anchor
Hands-On Experience
Like all CSML programs, our online and San Diego campus business administration degree programs place emphasis on the practical application of what you've learned as an MBA student through hands-on, real-world experience. You will take on internships and industry projects throughout your business administration program that will teach you the valuable skills of a working professional in a business environment. Additionally, projects can be completed at your own workplace. 
Anchor
Specialization
The world of business is a world of specialization. So, our concentrations let you tailor your business administration program to meet your interests. Our concentrations in the business school offer different courses and business electives for each student. Each of these fields are specifically tailored to fit their unique industries. Program concentrations include:
Digital marketing
Finance
Hospitality management  (A partnership with the Vatel Institute of Hospitality Management)
Human resource management (HRM)
Information systems and technology management
Project management
Internet of Things (IoT)
 
*Concentrations subject to change, please see specific degree page for details
If you are ready to enroll in our San Diego business administration program, call our admissions counselors today.
 
Anchor
Start on your path to impact today