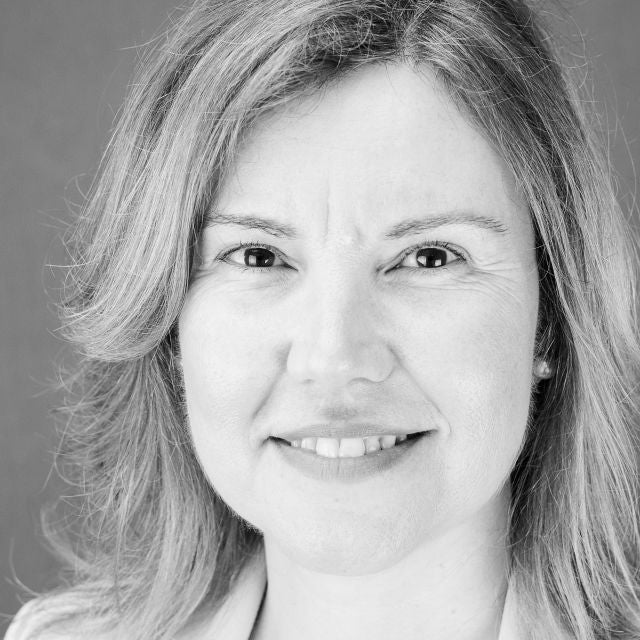 Saba Ozyurt

|

Associate Professor, PD
California School of Management and Leadership
BS in Business Administration
Master of Business Administration (MBA)
sozyurt@alliant.edu
Professional Interests
Multiculturalism, Nonprofit Organizations, Women Entrepreneurs; Cross-cultural Communication and Management; Political and Social Psychology; International Relations and Globalization
Bio
Dr. Saba Senses-Ozyurt is an associate professor of business and international relations and program director for the bachelor's (BSBA) and master's (MBA) business administration programs at the California School of Management and Leadership at Alliant International University.
Dr. Ozyurt received her Ph.D. in political science and psychology from the University of California, Irvine (UCI). She taught at University of California, San Diego (UCSD), University of California, Irvine and Chapman University before joining Alliant International University. She has been a visiting research fellow at University of California, San Diego Center for Comparative Immigration Studies, University of Utrecht, Netherlands, and University of California, Irvine Center for Peace and Conflict Studies.
She is currently serving as the faculty liaison to the World Council on Curriculum and Instruction (WCCI).
Education
a
PhD. University of California, Irvine
a
MA, International Relations
Publications
a
Ozyurt, Saba. 2013. "Selective Integration of Muslim Immigrant Women in the United States: Explaining Islam's Paradoxical Impact". Journal of Ethnic and Migration Studies, Vol. 39 (10).
a
Ozyurt, Saba. "Negotiating Multiple Identities, Constructing Western-Muslim Selves in the Netherlands and the United States" Political Psychology, Vol. 34 (2), 239-263 (doi: 10.1111/j.1467 9221.2012.00924, published December 2012).
a
Ozyurt, Saba. 2010. "Bridge Builders or Boundary Markers? The Role of Mosques in the Acculturation Process of Immigrant Muslim Women in the West". Journal of Muslim Minority Affairs, Vol. 30, No. 3.
a
Monroe, K R., S. Ozyurt, T. Wrigley and A. Alexander. 2008. "Gender Equality in Academia: Bad News From the Trenches and Some Possible Solutions". Perspectives on Politics, Vol.6, (2), 215-233.
a
Jafari, M., F. Elahi and S. Ozyurt. 2007. "Religious Perspectives on Embryonic Stem Cell Research". The Fundamentals of the Stem Cell Debate: The Scientific, Religious, Ethical, and Political Issues. K. Monroe et al. (eds.), University of California Press.
a
Solingen, E. and S. Ozyurt. 2005. "Mare Nostrum: The Sources, Logic and Dilemmas of the Euro-Mediterranean Partnership". The Convergence of Civilizations? Constructing a Mediterranean Region. E. Adler, B. Crawford, R. del Sarto and F. Bicchi (eds.), University of Toronto Press.