Anchor
Drive Business Success with Technology
We are a business management school in California that trains you to have a competitive edge in the tech and quantitative fields. With our management and leadership degrees, you can learn to lead and mentor the next generation of professionals into the ever-expanding arena of business. A degree from CSML can help you make your mark locally, nationally, and globally. Become an innovative leader at technology-driven businesses with a business degree from our California School of Management and Leadership.
Anchor
Anchor
Anchor
What is your highest calling? To lead the next generation into a new global arena of business? To provide unique, data-driven insights to prop up struggling companies? Be an enterprising manager harnessing trending technology in your field?
In the increasingly high-tech era of business, where decisions are influenced with data analytics and emerging technological tools, you really can make a difference in the success of an organization. At the California School of Management and Leadership (CSML), we look at data and trends, anticipating new business developments and preparing you to enter the field with the confidence and resilience needed to succeed. 
Whether you're a seasoned professional seeking new opportunities, just entering the corporate community, or working to enhance your career with a complimentary degree, there is a place for you at CSML. Our management school is meant to shape you as a business leader and to help you reach your greatest potential.
Anchor
Anchor
Specialities in Trending Tech
CSML business programs are designed to prepare you to solve complex, real-world issues using data, analytics, and emerging technology tools to face the challenges of the corporate world. 
MBA Concentrations
Entrepreneurship and innovation (on-ground only)
Hospitality Management - Offered in partnership with the Vatel Institute of Hospitality Management 
Information and technology management (on-ground only)
Marketing and digital trends
Management and leadership
DBA Specialization
Information and data science
Management
Marketing
Hospitality Management
MSDA Curriculum
Rooted in the application of data and statistics for strategic decision-making
Informatics
Healthcare Analytics
Anchor
Mission
The mission of CSML is to prepare individuals for professional careers in business, information systems and technology, and management. We develop intellectually engaged, culturally sensitive, and globally aware leaders who recognize economic opportunities and work towards equitable economic empowerment at all levels of society. As scholars and professional practitioners, we prepare our students to address challenges with integrity and compassion.
The vision of CSML is an inclusive world empowered by Alliant alumni.
Anchor
Accreditation
CSML is pleased to announce it has received accreditation from the Accreditation Council for Business Schools and Programs (ACBSP) for its PhD in leadership, doctorate in business administration (DBA), MBA, MS in data analytics, and BS in business administration (BSBA) degree programs at our campus.
ACBSP accreditation certifies that the teaching and learning processes offered within CSML programs meet the rigorous educational standards established by said accrediting body. ACBSP is a leading specialized accreditation body for business education across the country, and their mission is to promote continuous improvement and recognize teaching excellence through its recognition of business education programs throughout the world.
Anchor
Anchor
Which Business Program Is Right For Me?
Discover the best business degree that fits your interests and goals through our 8-question quiz.
Anchor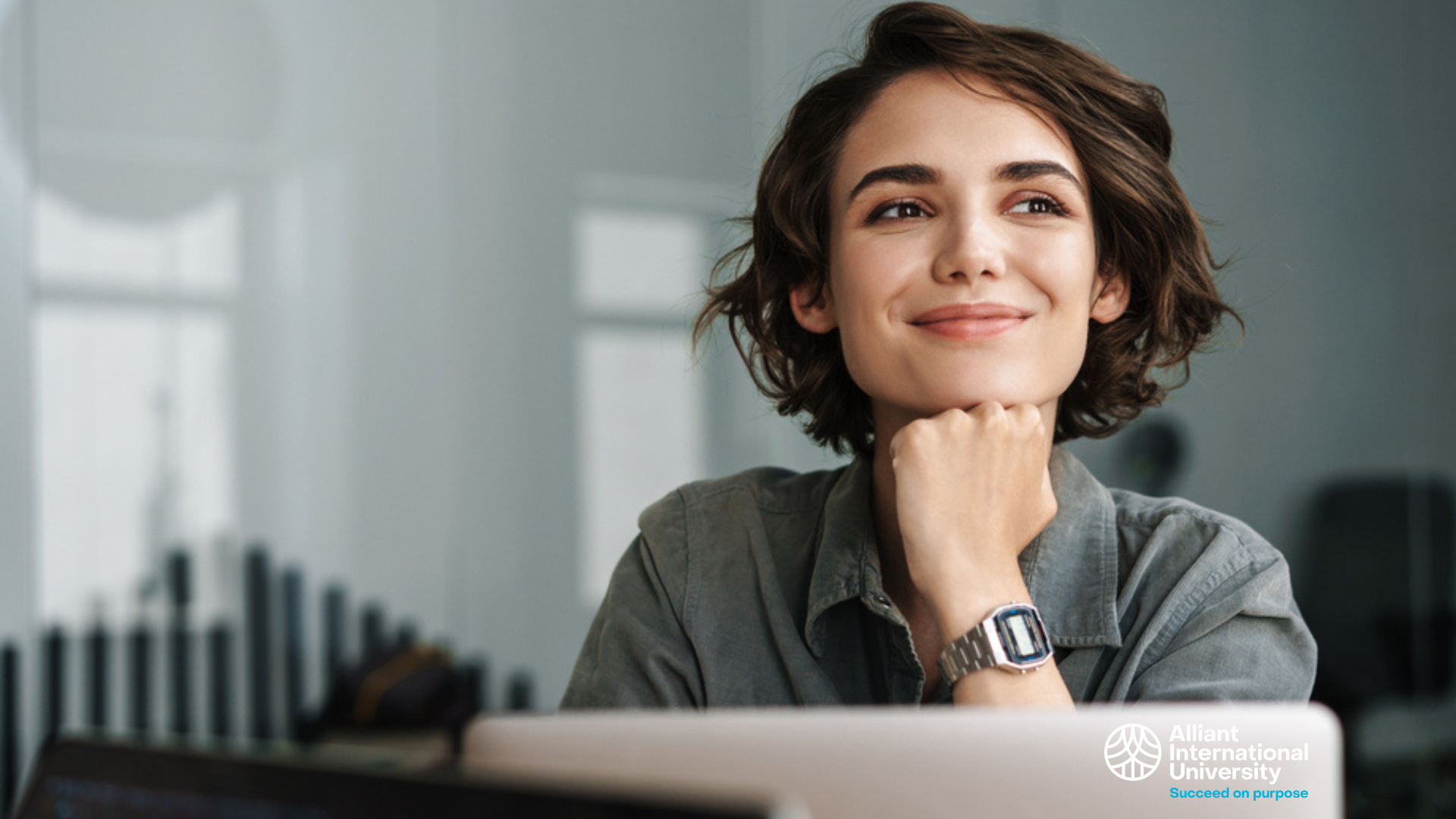 Anchor
A Message from the Dean
Rachna Kumar, Dean, California School of Management and Leadership
Anchor
Anchor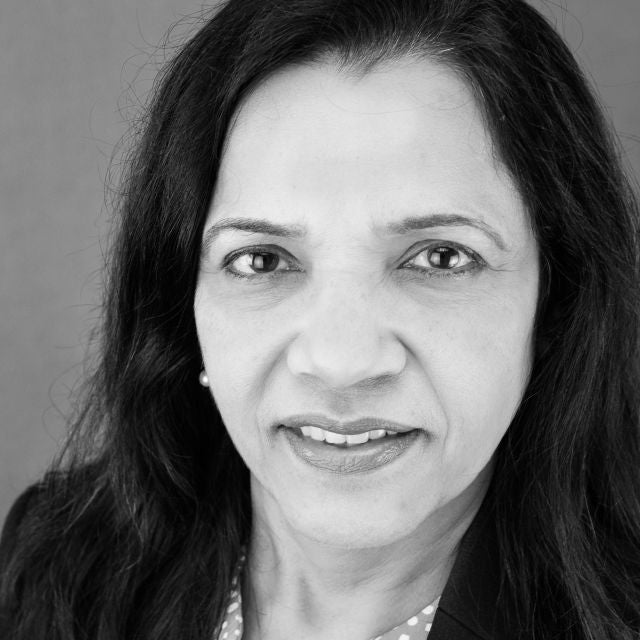 Anchor
Welcome from the Dean
Welcome to the California School of Management and Leadership (CSML). After exploring careers from New York to the Asia Pacific, ranging from advertising, to physics, to professional practice and consulting, I found my home in the world of business management—I invite you to do the same. 
At CSML, we recognize that in this era of information, data is king. Those who recognize the value of data and know how to apply the information and insights it provides are on track to shine in today's business environment. Along with management and leadership training, at CSML you'll become fluent in quant and tech, because every function, every department, and every industry in a business relies on those skills more than ever before.
At CSML our faculty regards you and your fellow students as future colleagues and prepares you to be confident business leaders. They support you in fulfilling your goals in life and your career. 
At CSML, you'll graduate with:
A level of skill that allows you to enter the workforce job-ready 
Holistic professional development that aligns with corporate cultures
The ability to be nimble in the ever-changing field of global business
I like to think of CSML as a living lab, where rather than just study international business, you'll work side-by-side with students and faculty from around the world, learning global business principles through daily interactions. Together, we'll look at global trends, evaluate which new startups and areas are being funded, and overall, determine where the business world is headed.
Wherever I travel, I find CSML alumni, eager to reconnect and share stories, which fills me with satisfaction and pride. Second only to my children, students like you are my legacy—I hope to meet you in the classroom soon.
Sincerely, 

Rachna Kumar, PhD
Dean, California School of Management and Leadership
Anchor
Get to Know Our Program Directors
Anchor
More About CSML
More About CSML
Anchor
How CSML is Different
As a prospective student, you have your choice of business schools in California. At the California School of Management and Leadership (CSML) in San Diego, we offer you a business education that is:
Internationally inclined – At Alliant, multiculturalism is not an option, it's a necessity. As global commerce blurs geographic borders and becomes ever-more inclusive, so, too, must emerging business leaders. No matter which academic program you pursue, you will find an in-depth education on multiculturalism in business.You will be immersed in worlds outside of your own and in order to develop your skills as a culturally refined professional.
Focused on practical development – In each program, you'll get opportunities to develop your skills through hands-on experience. Whether that's the six-month executive-in-residence mentorship degree program that's part of the MBA program, internship opportunities with leading organizations, or living-lab courses that bring the outside world inside the classroom, you'll have access to nearly every corner of the business world.
Connected with diverse alumni – Alliant has more than 45,000 alumni across 100 countries. We are proud of our alumni, and we value our ongoing relationships with each of them. We look forward to expanding the Alliant family even further in years to come.
Aimed at the student experience – We have strong partnerships for research projects, internships, and networking, classes are small, and you'll be treated as an academic colleague and professional. 
To climb in your business career, you need a reliable foundation. From day one, you'll immerse yourself in the world of business management in order to  prepare you to become an agent of change wherever your career takes you.
Our goal is to help you transform your experience into expertise, and your expertise into leadership. Come explore what you can achieve when you build upon your life experience.
 
Anchor
Keep Your Life in Balance
We know that your life doesn't stop when you're furthering your education. Our business programs are designed with the needs of working adults in mind, so we offer convenient evening and weekend classes and flexible formats to make it easier to meet the demands of family and work while you pursue your degree.
Anchor
Gain Skills and Build a Network
CSML programs are designed to prepare you to get to work quickly and effectively in complex, global organizations. In these programs you'll gain practical skills that you can immediately apply while building a professional network from the start. Our trademark combination of academics and extensive practical work experience in your chosen field will provide you with the necessary tools to succeed after earning your business degree in San Diego. 
Are you ready to start your new career today?
Anchor
Start on your path to impact today