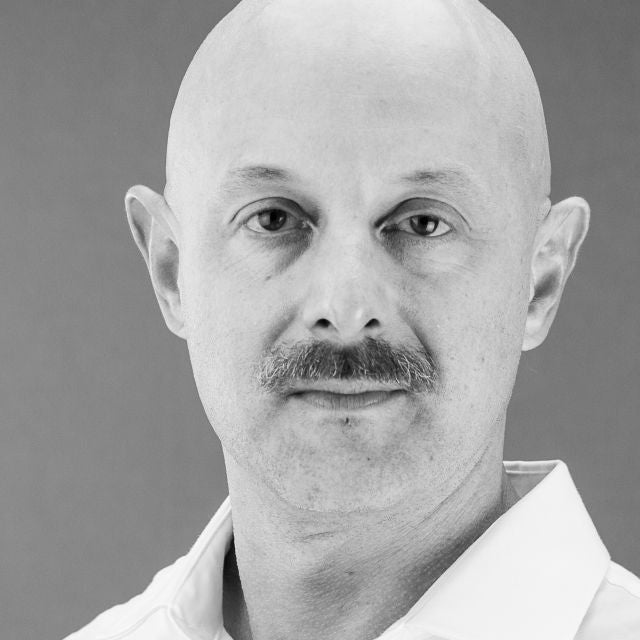 Matthew Porter

|

Associate Professor
California School of Professional Psychology
PsyD in Clinical Psychology
mporter@alliant.edu
Professional Interests
Lifespan development and posttraumatic growth, particularly in highly stressed populations (AIDS, cancer, refugees); psychology of spirituality; integrative psychology; health psychology; individual differences; quantitative and qualitative methods
Bio
Dr. Matthew Porter is an Associate Professor in the Psy.D. Program of the California School of Professional Psychology, Alliant International University (San Diego, 2015-present), where he also served as Assistant Professor from 2009-2015. Dr. Porter earned his Ph.D. in Clinical Psychology (1999-2005) at the New School for Social Research, did an NIH Postdoctoral Fellowship in Cancer Prevention and Control at the Mount Sinai School of Medicine (2006-2007), and a Templeton Foundation Postdoctoral Fellowship in Spirituality and Health at the Healthcare Chaplaincy (2007-2009). His work has been funded by the Fulbright Commission, the John Templeton Foundation, the National Institutes of Health, the California School of Professional Psychology and Alliant International University, as well as anonymous private donors concerned with expanding the nature of research in HIV.
Dr. Porter is interested in the different ways people relate to the basic existential realities of being human, including the omnipresent ontological parameters of finitude, imperfection and subsummation of the individual within larger wholes. People with whom Dr. Porter have worked (people with HIV, refugees, sexual minorities, aging adults) report that crisis can offer an opportunity to experience these limits on human experience "up close and personal", providing an opportunity to adjust one's view of oneself or one's place in the world. But how does this work? What are the defensive and cognitive and affective self-regulatory mechanisms involved in maintaining stability while learning from this type of exposure. Under what conditions is this opportunity optimized for different individuals, groups and cultures? Dr. Porter asks these questions in diverse cultures (HIV, Brazil, cancer, military, refugees, older adults, LGBTQ), using both quantitative (hierarchical linear modeling, factor analysis) and qualitative (phenomenological) methods.
In line with this, in his applied work, Dr. Porter is interested in relational formulations of clinical material and the here-and-now interventions that can arise within an existential psychotherapeutic approach. Third wave cognitive-behavioral therapies can also be helpful for people confronting existential challenges, and as a springboard to philosophical maturation. Contemplative practices can interact synergistically with a psychotherapy to create further benefits for health and existential wellbeing.
Education
a
Ph.D. in Clinical Psychology (with honors) New School for Social Research, New York City
a
M.A. in General Psychology
a
A.B. in French (with highest honors)
Courses
Advanced Topics in Psychotherapy: Existential Psychotherapy
Cognitive-Affective Bases of Behavior
Proposal Development Group
Introduction to Integrative Psychology
Dissertation Group
Clinical Consultation Group
Publications
a
Kogan, N., Tucker, J., & Porter, M. (2011). Extending the human lifespan: An exploratory study of pro- and anti-longevity attitudes. International Journal of Aging and Human Development, 73, 1-25.
a
Galek, K., Silton, N.R., Vanderwerker, L.C., Handzo, G.F., Porter, M., Montonye, M.G, & Fleenor, D.W. (2010). To pray or not to pray: Considering gender and religious concordance in praying with the ill. Journal of Health Care Chaplaincy, 16, 42-52.
a
Galek, K. & Porter, M. (2010). A brief review of religious beliefs in research on mental health and ETAS theory. Journal of Health Care Chaplaincy, 16, 58-64.
a
Porter, M., & Diefenbach, M.A. (2009). Pushed and pulled: The role of affect and cognition in shaping CAM attitudes and behavior among men treated for prostate cancer. Journal of Health Psychology, 14, 288-296.
a
Porter, M., Kolva, E., Ahl, R., & Diefenbach, M. (2008). Changing patterns of CAM use among prostate cancer patients two years after diagnosis: Reasons for maintenance or discontinuation. Complementary Therapies in Medicine, 16, 318-324.
a
Porter, M. (2007). Global evidence for a biopsychosocial understanding of refugee adaptation. Transcultural Psychiatry, 44, 418-39.
a
Porter, M., & Haslam, N. (2005). Predisplacement and postdisplacement factors associated with the mental health of refugees and internally displaced persons: A meta-analysis. Journal of the American Medical Association, 294, 602-612.
a
Haslam, N., Porter, M., & Rothschild, L. (2001). Visual search: Efficiency continuum or distinct processes? Psychonomic Bulletin and Review, 8, 742-746.
a
Porter, M.C., & Gutierrez, V. (2013). Psychotherapy with lesbian, gay and bisexual military servicemembers. In B. Moore & J. Barnett (Eds.), Military Psychologists' Desk Reference. New York, NY: Oxford University Press.
a
Porter, M. & Gutierrez, V. (2011). Enhancing resilience with culturally competent therapy for same-sex military couples. In Moore, B. (Ed.) Handbook of counseling military couples. New York: Routledge.
a
Diefenbach, M., Miller, S., Porter, M., Peters, E., Stefanek, M., & Leventhal, H. (2008). Affect and screening for cancer: A self-regulation perspective. In M. Lewis, J.M. Haviland-Jones, L. Feldman-Barrett (Eds.) Handbook of Emotions, 3rd Edition, New York, NY: Guilford Press.