Learn from Olivier Toury about sustainability in this CSML Speaker Series webinar.
In partnership with the French American Chamber of Commerce in San Diego, Alliant International University hosted the "Innovative Business Strategies & Environmental-Friendly Solutions to Tackle Climate Change" webinar. This event is part of the ongoing California School of Management and Leadership (CSML) Speaker Series, and we invite you to watch the replay for a rare chance to hear from Olivier Toury, one of the leaders in the field of sustainability. Olivier works with some of the biggest names in the automotive industry to revolutionize e-design and lead the acceleration of a more sustainable, green, and electric future for our planet.
Olivier brings many years of national and international experience through his work at Powersys, the French American Chamber of Commerce San Diego, and Neuroservices Alliance. In addition to sharing his entrepreneurial journey, Olivier gave an inspiring talk on how the right belief system can be the driving force to build vision, ambition, meaning, and trust among his team and clients, along with the persistence to keep moving forward in the face of setbacks and challenges. Olivier also provides guidance on how to execute a company vision and how he creates a company that supports its team to think long-term and value their contributions. 
As Olivier said, "sustainability and entrepreneurship are in my DNA" and his insights combined with his multi-cultural approach to creating sustainable business solutions are both motivating and inspiring. While the global climate crisis is a complex problem that can feel daunting and overwhelming, Olivier truly believes that we can meet this challenge. By acting on small levels, both individually and through our local communities, we can each make a difference and move past politics and piecemeal solutions towards a united mission of saving our planet.
Click here to watch the video which also features Dr. Rachna Kumar, CSML Dean, and Dr. Cory Scott, CSML Program Director. They'll share how CSML helps prepare their students to become leaders in sustainable business practices and apply what they're learning to real-life projects that impact their local communities.  We hope you enjoy this enlightening discussion.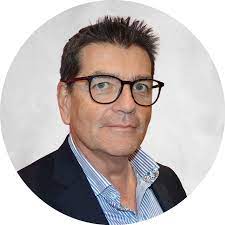 About the speaker: Olivier Toury is the Founder, President, and CEO of Powersys, an expert in solutions for electrification (software and services), and Co-Founder and CEO of Neuroservices Alliance, which provides a CRO focus on CNS & PAIN Drug Discovery pre-clinical research. Both companies were launched to address high added value niche markets in their respective fields. Passionate about sustainability and the international business development of scientific products and services, Olivier has a strong experience of USA market development where both Powersys and Neuroservices-Alliance conduct a majority of their activities. He relocated to San Diego in 2020, to accelerate the development of Powersys and Neuroservice in the USA as well as experience American life and culture. Olivier is also President of the French American Chamber of Commerce in San Diego which helps French and American entrepreneurs to develop their business between France and the United States.