a
a
Alliant International University gets its name from the merger of three legacy institutions: San Francisco Law School founded in 1909, United States International University (USIU) founded in 1927, and the California School of Professional Psychology (CSPP) founded in 1969.
In 2001, USIU and CSPP merged, forming Alliant with San Francisco Law School (SFLS) joining in 2010. From 1909 through today, one constant remains: We specialize in preparing students for careers of impact through our model of academic rigor paired with hands-on training.
a
a
Values
---
Our Institutional values are embodied in the mantra of IMPACT.
a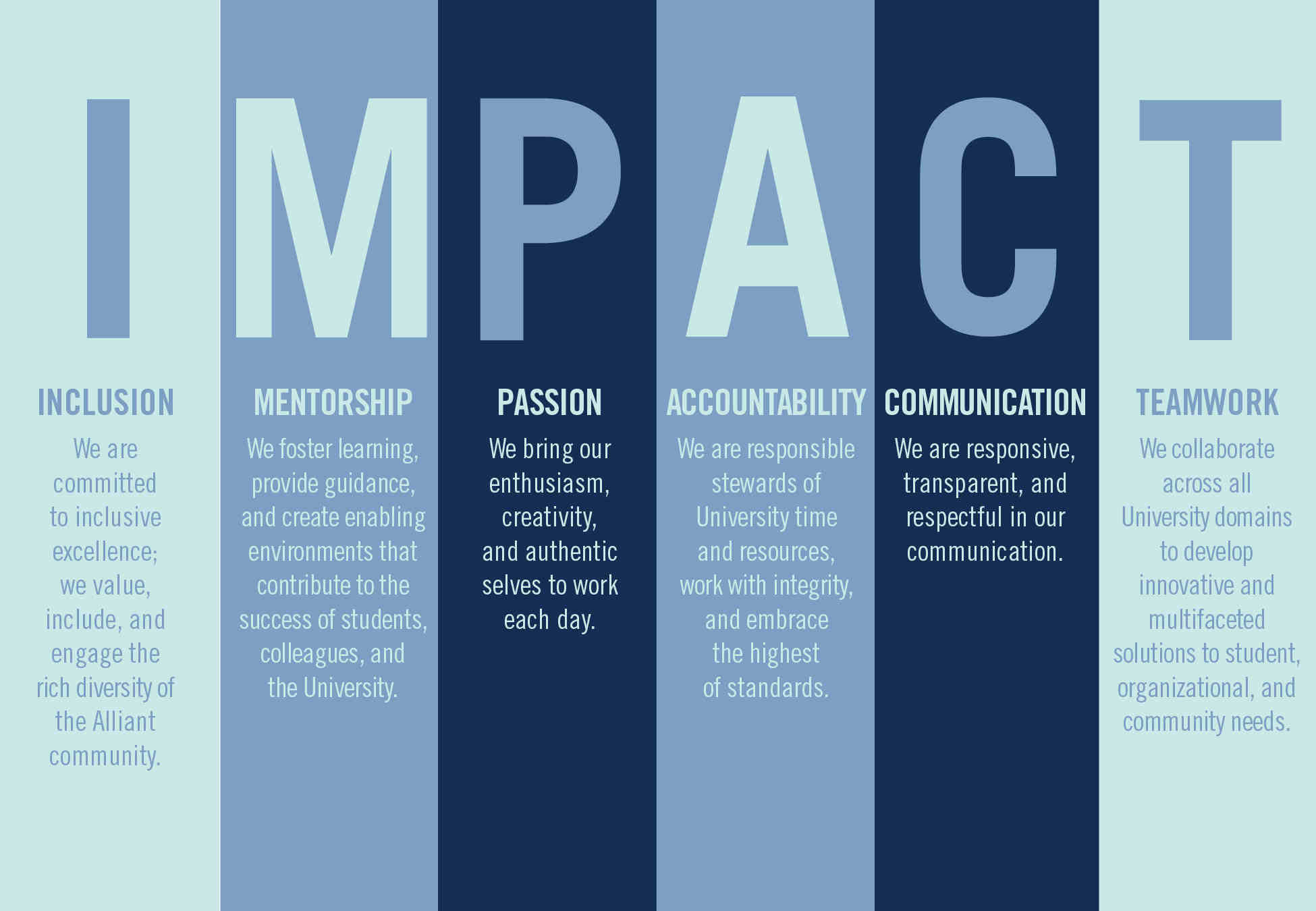 a
a
Inclusion
We are committed to inclusive, excellence; we value, include and engage the rich diversity of the Alliant community.
a
Mentorship
We foster learning, provide guidance, and create enabling environments that contribute to the success of the students, colleagues, and the University.
a
Passion
We bring our enthusiasm, creativity, and authentic selves to work each day.
a
Accountability
We are responsible stewards of University time and resources, work with integrity, and embrace the highest of standards.
a
Communication
We are responsive, transparent, and respectful in our communication.
a
Teamwork
We collaborate across all University domains to develop innovative and multifaceted solutions to student, organizational, and community needs.
a
a
Areas of Study
Find the right Alliant International University Program that is right for you.