Anchor
Transforming Experience into Expertise, and Expertise into Leadership
As the demand for psychology professionals remains steady, so too does the demand for qualified, accredited, hands-on, and multicultural-focused psychology education. At the California School of Professional Psychology (CSPP) at Alliant International University, our school of psychology is awarded with top accreditation and elite faculty members, helping to give our graduate students the best education possible.
To learn more about CSPP and our offerings, visit our CSPP-dedicated microsite. You'll find videos featuring our university president, dean of CSPP, and faculty, along with numerous interactive features!
Anchor
Anchor
For more than 50 years, CSPP has responded to this demand by transforming students into working professionals in areas such as general psychology, organizational psychology, educational psychology, counseling psychology, and more. Graduates from our psychology school are now making a difference in people's lives through their professions as:
Clinical psychologists
Marriage and family therapists
Clinical counselors
Organizational psychologists
Organizational behavior psychologists
Organizational development psychologists
Social Work
Psychopharmacologists
Whether you're looking for on-campus or online school psychology programs, our undergraduate and graduate degree programs are the perfect place to start. As one of the leading California colleges in psychology, our experienced faculty members help each of our students gain valuable problem-solving skills and hands-on experience that can set them up for success in a career in the field of professional psychology.
Anchor
Anchor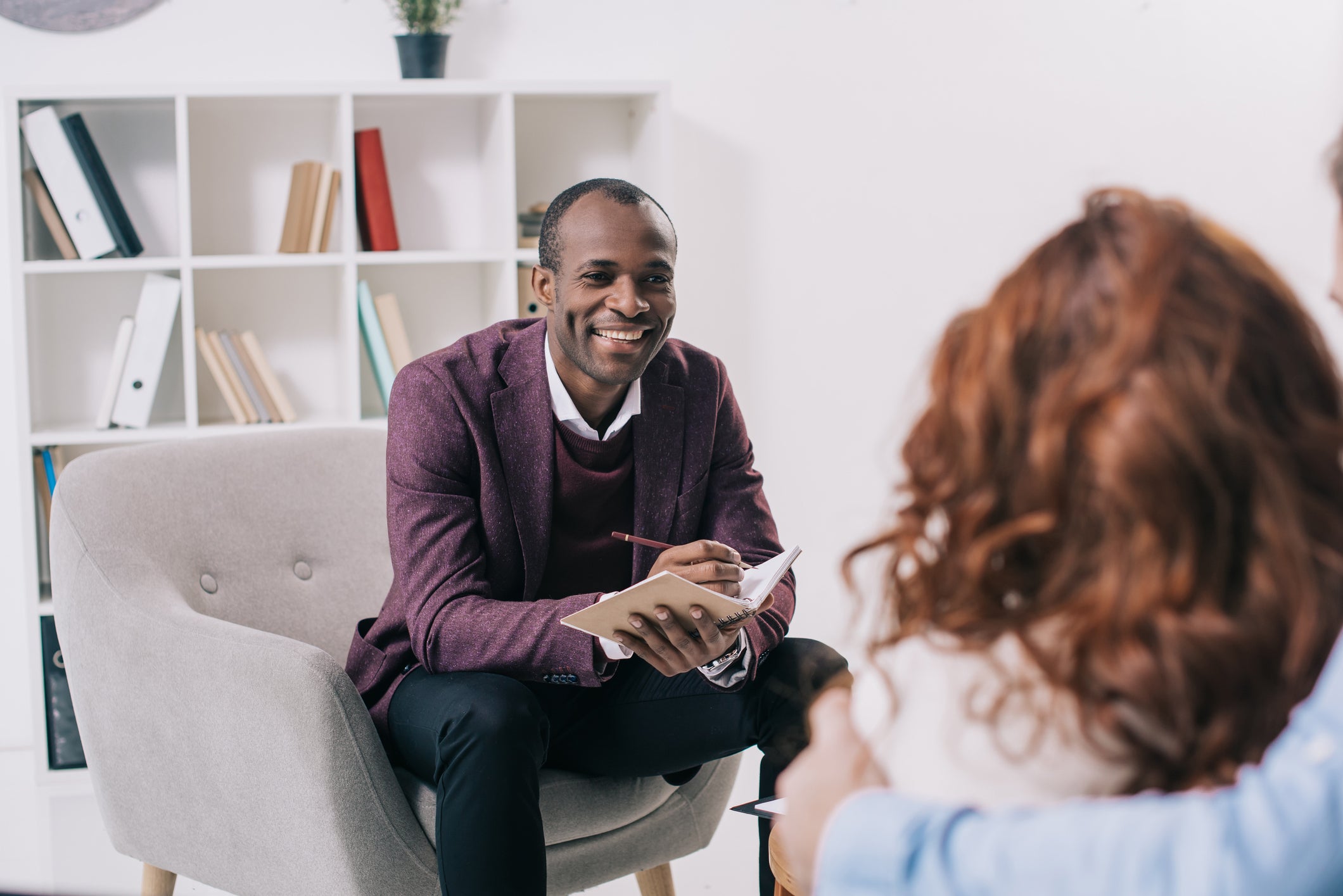 Anchor
Psychology Degree Programs Offered at CSPP
A psychology school is only as good as the student it trains. Founded in 1969, the California School of Professional Psychology (CSPP) has educated over 16,000 psychology students as one of the nation's first free-standing schools of professional psychology.
Today, our in-person and online psychology school in California continues its commitment to preparing the next generation of mental health professionals and advocates. Our dedication to ensuring every community's access to quality mental health care extends from integrated care to inclusive family therapy, and our psychology students and alumni begin making an impact in the communities they serve from the moment they set foot in our classrooms.
The CSPP is one of the top psychology schools in California and understands the need for flexibility with today's student needs. This is why we offer online programs, as well as hybrid programs that blend online and campus-based learning.
Anchor
Why Study Psychology in California?
If you want to be a clinical psychologist, a school psychologist, a family therapist, or a licensed professional clinical counselor in a promising job market, California should definitely be on your radar. Not only does the Golden State have a strong job market for psychologists, additionally, according to Projections Central, employment opportunities for clinical, counseling, and school psychologists in California are expected to increase by 8.6% from 2020-2030. 
To have access to the California job market and practice as a psychologist in California, you must be licensed by the California Board of Psychology.  With license and extensive knowledge in social psychology, developmental psychology and more, you'll have better employment prospects. California's job market makes it a great place  to launch your psychology career.
Anchor
Continuing a Legacy of Excellence
Each year, hundreds of students graduate from CSPP, prepared, confident, and excited about their future in professional psychology. Here are ten reasons why:
Anchor
Anchor
1. Accreditation
Longstanding APA (American Psychological Association) and COAMFTE accreditation requirements of clinical psychology and marriage and family therapy programs, ensures your education is among the highest of California's standards.
The online master's degree program in marriage and family therapy is designed to follow the COAMFTE-accredited curriculum of the on-ground program and is accredited by COAMFTE.
The master's degree psychology program in clinical counseling is CACREP-accredited, which is the recognized training standard for counselors by the Institute of Medicine and the Veteran's Administration, and its curricula content areas include the required educational training for counseling licensure in most states, making CACREP-accreditation a pathway to portability.
Anchor
2. Emphasis Areas
CSPP graduate school offers many combinations of degrees and emphasis areas, so every student has the ability to graduate with a specialized skill set after completing a psychology degree program. CSPP areas of emphasis include:
Child and family track  
Child and family emphasis  
Clinical forensic psychology emphasis
Clinical health psychology emphasis (CHP)    
Ecosystemic child emphasis   
Family/child and couple emphasis (FACE)     
Family/child psychology emphasis     
Forensic family/child track    
Forensic psychology    
Gender studies and LGBT psychology emphasis    
Health psychology emphasis     
Health track     
Integrative health track     
Integrative psychology emphasis
Multicultural and international emphasis
Multicultural community-clinical psychology emphasis (MCCP)   
Multi-interest option (non-emphasis) (MIO)     
Psychodynamic emphasis     
Social justice psychology track
Trauma, stress, resilience, health psychology
Anchor
3. Online Offerings
Many of CSPP master's programs are offered online, allowing for flexible, convenient schedules while maintaining the necessary on-ground practicum our graduate program CSPP is known for.
Anchor
4. Multiculturalism
Multiculturalism is a foundational feature and core commitment at CSPP. Whether it's our marital and family therapy, counseling psychology, and clinical psychology programs, multicultural competencies are woven through the curriculum. Throughout our multicultural specialization and our certificate in LGBT human services and mental health program, CSPP is committed to promoting inclusion within our campuses and celebrating diversity throughout our programs.
Anchor
5. I-MERIT
In demographically diverse California, it's important to have the ability to work with people from a variety of different backgrounds. In keeping with our mission-driven commitment to multiculturalism, CSPP founded the Multicultural Education, Research, Intervention and Training (MERIT) Institute in 1991, which takes its current form as the International-Multicultural Education, Research, Intervention and Training (I-MERIT) institute at Alliant.
The goals of I-MERIT are to enhance and support multicultural academic and training activities on our campuses through collaboration and coordination, and to promote multicultural research, interventions, educational activities, and the professional development of students, faculty, staff, and administrators.
Anchor
6. Hands-On Experience
For more than 50 years, CSPP has established practicum opportunities with organizations across California. These relationships provide students the opportunity to receive real-world experience in an environment relevant to their studies and future employment goals. We've partnered with organizations like:
Community mental health centers and clinics
Inpatient mental health facilities
Rehabilitation programs
Medical settings
Residential treatment centers
Forensic/correctional facilities
Businesses
Research organizations
Governmental agencies
Integrated care sites
Veteran administrations
 
To learn more about potential practicum opportunities, visit our CSPP-dedicated microsite. You'll find videos featuring our university president, dean of CSPP, and faculty, along with numerous interactive features!
Anchor
7. Consulting Services
CSPP offers students the opportunity to provide consulting services to respected organizations that in the past included Goodwill, Disney, City of Hope National Medical Center, Ingenium Schools, and the City of Pasadena. These consulting opportunities may provide CSPP students with an advantage when entering the workforce.
Anchor
8. Mentoring
Our small class sizes will allow you to get to know your psychology department's professors as individuals. Under their mentorship, you will receive the support and personal attention needed to excel and become a professional even before graduation.
Anchor
9. Community
We encourage our students to support their local communities. We are proud to announce that our students provide many hours of service annually to their local communities, while our postdoctoral CSPP graduates provide an additional 450,000 hours of professional service in the US in preparation for licensure.
Anchor
10. Students Like You
The reason CSPP remains one of the top psychology colleges in California begins and ends with our amazing students. We are proud to be represented by a talented and passionate community of diverse individuals who use their education and skills to better lives not only in California but throughout the world.
Anchor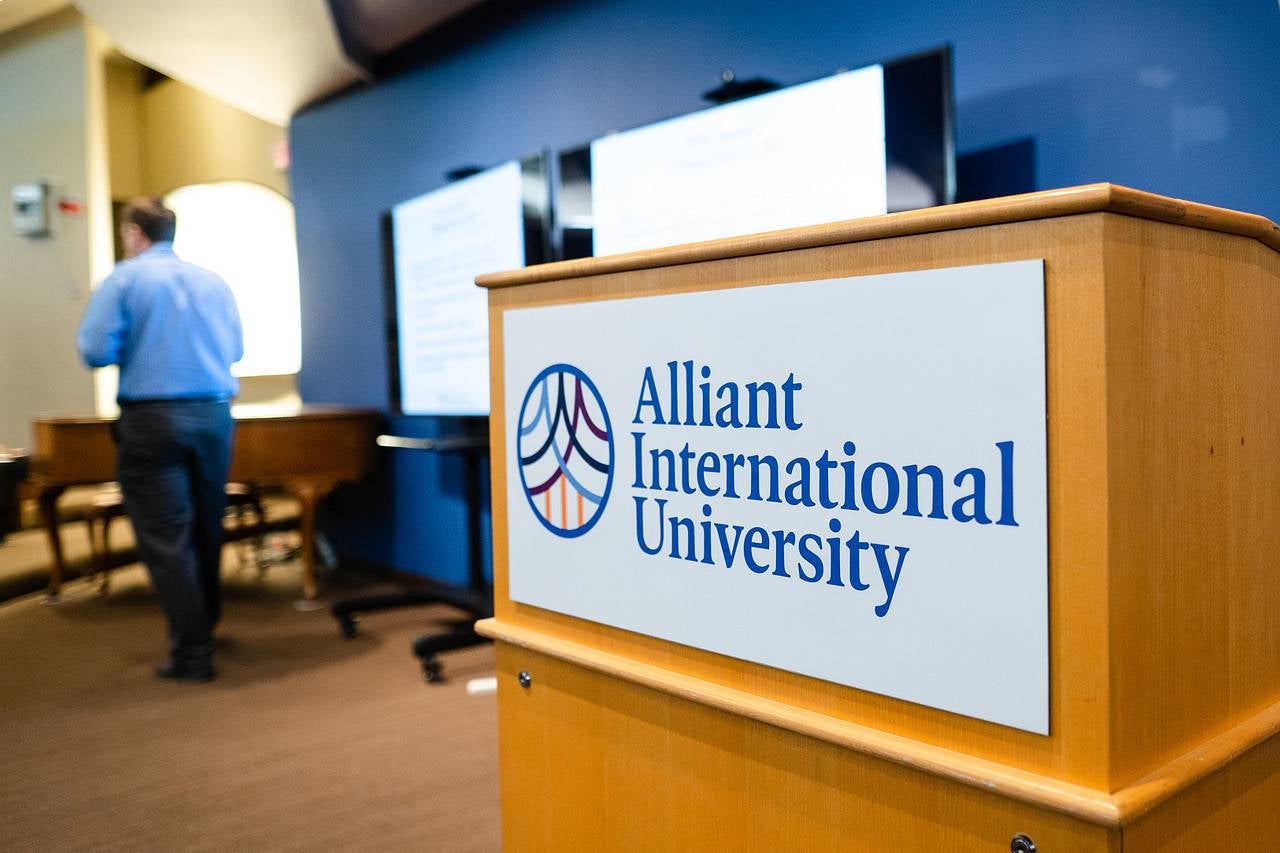 The CSPP Choice
For a psychology university to thrive for more than 50 years, it requires an undeniable commitment from our administrators, professors, and especially from our graduate students. Choosing our psychology department for your higher education degree means choosing quality from start to finish. We are proud of the CSPP tradition, but we are even more proud of our students' success and the work they are doing across our country for people.
CSPP invites you to continue this legacy of impactful, professional practice, leadership, and service.
If you'd like to learn more, contact an Alliant admissions counselor today to ask a question, discuss your goals, learn more about the coursework, and take the next step to begin your education at our psychology university in California.
Anchor
Anchor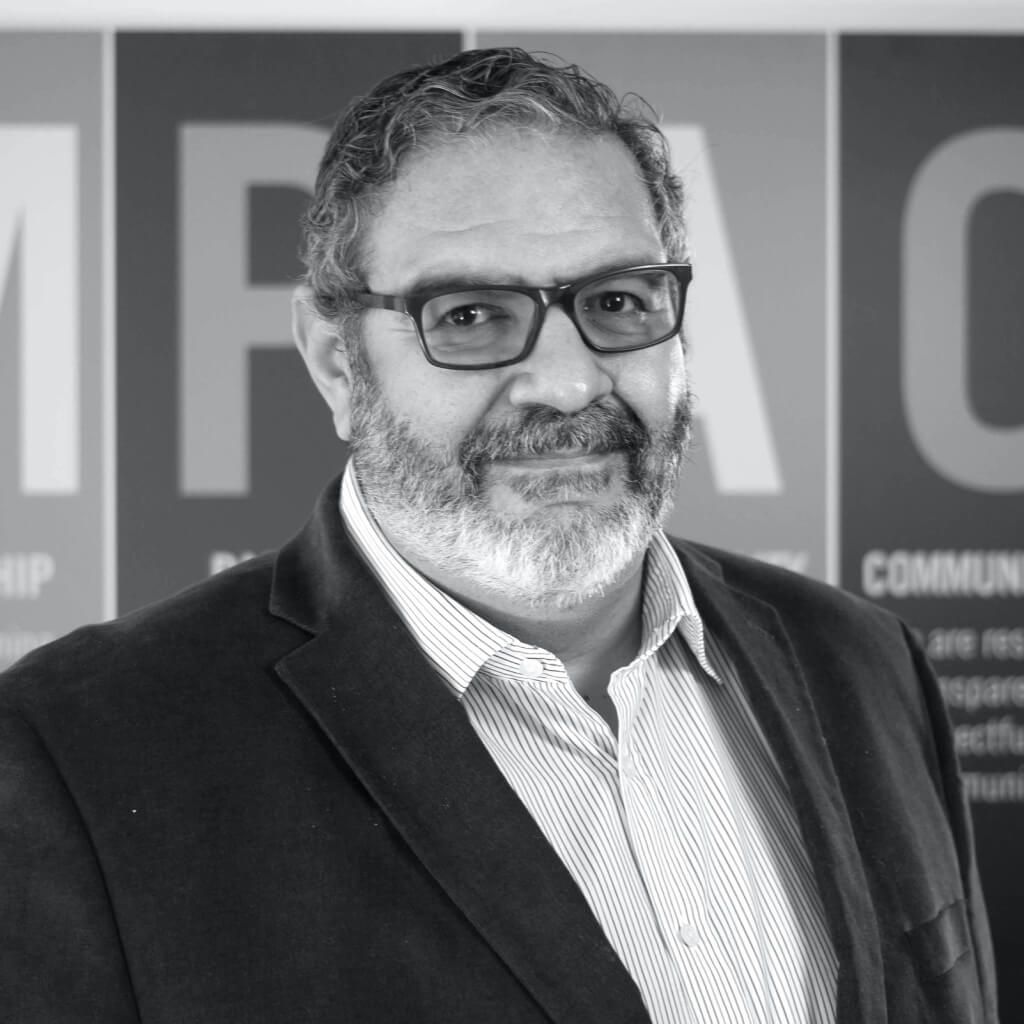 Anchor
Welcome from the Dean
Welcome to the California School of Professional Psychology (CSPP) at Alliant International University!
I was drawn to psychology because of my interest in adolescent mental health and substance use disorder, and I wanted to find a way to help. As well as being dean, I'm a professor and a clinical researcher, working towards a goal of improving community mental health and eliminating racial disparity and inequity. 
When you join us at CSPP, you join the ranks of the many California mental health professionals who have graduated from Alliant. Our training is grounded in academic rigor with a focus on serving marginalized and underserved communities. 
At CSPP you'll dig deep into the specialty of your choice, with faculty who share your interests and the mission to prepare you to work in the field. Our campuses can be found across the state, each with its own focus, but all interconnected. We have a broad network of partners and associates, and each campus has a professional training office ready to tap into that network to assist in your internship placement.
Our faculty is varied and diverse in both culture and experience, and eager to guide you through the program, sharing their clinical and research expertise with you. 
If you have a heart of service and a genuine desire to help others, you will find a home here at CSPP. 
Sincerely, 

David Stewart, PhD
Dean, California School of Professional Psychology
 
Anchor
Get to Know Our Program Directors
Anchor
More About CSPP
More About CSPP
Anchor
Start on your path to impact today