Anchor
Anchor
---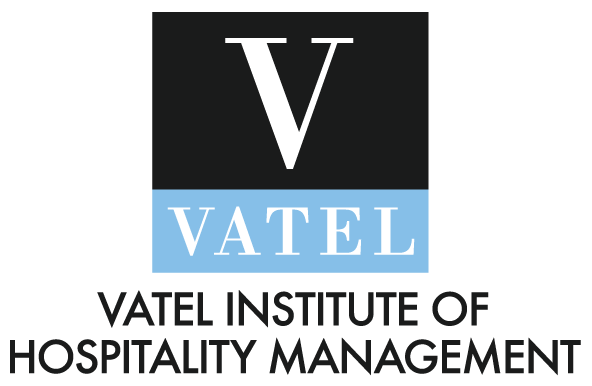 The bachelor of science in hospitality management (BSHM) is an intensive and innovative degree program that is grounded in hotel management, leadership, operations, and entrepreneurship. Throughout the hospitality management degree program, the Vatel Institute of Hospitality Management at Alliant International University will prepare you to become a hotel administrator and hospitality industry leader by providing practical experience in the hospitality industry while building a solid academic foundation in the principles of business. 
Vatel USA is the leading group in hospitality administration and hospitality management education with over 50 schools worldwide on five continents. It has an extensive network of partner hotels and restaurants along with other hospitality industry companies. As you progress through the BS in Hospitality Management program, you'll have the opportunity to gain hands-on experience through paid internships, facilitated by the Vatel Career and Employability Center. This gives you practical training in five-star hotels such as the Four Seasons Hotels, the Peninsula, the Waldorf Astoria, Sofitel and others.
---
Strong Partnership with Vatel
The Alliant partnership with Vatel  gives you the opportunity to study with peers from around the world and to work as a paid intern in top-flight hotels.
Fast-Track Option
You can take three MBA-level courses during your undergraduate program and be on the fast-track to earning your master's in hospitality.
Integrated Practical Training
You'll receive integrated practical training and paid internships in hotel operations, food and beverage operations, supervision, and management.
---
Learn About Admissions Requirements
Faculty
---
Get to Know Our Diverse Faculty 
---
In this business program, you'll gain knowledge and skills in hospitality management ranging from understanding food and beverage and guest service operations, to learning how to analyze a profit and loss, roll out a marketing strategy, organize a commercial event, and recruit a talented workforce. Your hospitality leadership and event management skills will contribute greatly to your professional development with a hospitality management major.
Since many of the faculty actively work in the hospitality field, you'll benefit from their experience, and be fully prepared to become one of the hospitality professionals making a difference in the industry. With small class sizes, you'll get the individual support and preparation you need as a hospitality management student to turn your experience into expertise.
Best of all, you'll be able to take three advanced, fast-track courses from the MBA program. If you decide to continue on to the MBA program, either with or without the hospitality management concentration, you can transfer those credits to earning your MBA in record time. 
Links and Downloads
Anchor
Frequently Asked Questions
Anchor
What kind of job can I expect to get with this degree?
Graduates of the program may find work experience and career opportunities in many areas of the rewarding field of hospitality. This includes not only hotel management and event planning, but also revenue management and convention service management-two important careers related to hotel management.
Anchor
What scholarship and financial aid options are available?
Private and public scholarships can help you meet the cost of your education, and Alliant offers institutional scholarships for many of our students. Learn more about these scholarship opportunities here. Additional financial aid is available for those who qualify in the form of loans, grants, federal work study, and military aid. Learn more in our Financial Options Guide.
Anchor
When does the degree program start?
There are two enrollment periods for the hospitality management program that begin in August and January.
Anchor
How long does it take to complete the degree program?
This is a 120-credit program that can be completed in three to four years.
Anchor
Anchor
"The CSML mentoring, internship, and practicum programs have provided great opportunities for my future."
Seyedeh Arezou
CSML Alumna
Anchor
Anchor
Anchor
Why Alliant
At Alliant, our mission is to prepare students for professional careers of service and leadership and to promote the discovery and application of knowledge to improve lives. We offer an education that is accredited, focused on practical knowledge and skills, connected with diverse faculty and alumni, and aimed at the student experience.
Anchor
Why CSML
CSML is a business management school that trains you to have a competitive edge in the technology and quantitative fields. CSML offers management and leadership degrees where you can learn to guide and mentor the next generation of professionals and make your mark as an innovator in the modern business world.
Anchor
Start on your path to impact today.