Cultural Celebration Event at Alliant San Diego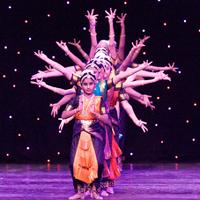 On Thursday, April 30, there will be a cultural celebration event at the Alliant San Diego campus. There will be a variety of cuisines served including Indian, Mexican, Mediterranean, Jamaican, Asian and American. Music and dance performances will be presented by students and local talents.
Join us and learn about Alliant's different cultures, taste their exquisite foods and participate in fun activities.
Event Details
Location
Alliant International University San Diego, Library Lawn
10455 Pomerado Road
San Diego, CA 92131
Time
From 12 p.m. to 3 p.m.
Contact
For more information contact Mollique Johnson at mjohnson8@alliant.edu or call 858-635-4484